Research
Spotlight on CBD
CURE Promotes Research on CBD-Rich Marijuana
Need for research on drug providing hope for people with epilepsy
As the news of the positive outcomes for some children with uncontrollable epilepsy who have been given a marijuana strain rich in cannabidiol (CBD)—the major non-psychoactive ingredient in marijuana—has spread, desperate parents of children with epilepsy have been clamoring for more information and a chance for their children to try the treatment.
Despite the fear that CBD-rich marijuana extracts can increase the risk of serious psychiatric disorders and long-term cognitive problems, we believe that the serious long-term effects that accompany the use of anti-epileptic drugs and a lifetime of intractable seizures cannot be ignored. The positive results that some people with epilepsy have been seeing from CBD-rich marijuana extracts are giving so many parents what they have been lacking for so long—hope.
Many people with severe epilepsy have tried a myriad of mind-numbing medications, brain surgeries, invasively implanted electrical stimulation devices, diets and alternative therapies, with little to no relief of their symptoms. While there may be some harmful effects from these CBD-rich marijuana extracts, they must be weighed against the very real dangers and challenges a constantly seizing child faces every day—a child who has no other treatments left to try.
Scientists and physicians have been quick to warn of the dangers of the marijuana extract because CBD use in people with epilepsy has yet to be clinically evaluated, due in part to the tight FDA and DEA restrictions on marijuana and its compounds. It is currently classified as a Schedule 1 drug—the strictest level of regulation for a controlled substance. (see sidebar)
The United States Controlled Substances Act

Under the United States Controlled Substances Act, Schedule I substances are those that have the following findings:
| | |
| --- | --- |
| A. | The drug or other substance has a high potential for abuse. |
| B. | The drug or other substance has no currently accepted medical use in treatment in the United States. |
| C. | There is a lack of accepted safety for use of the drug or other substance under medical supervision. |
At CURE, we believe that there must be more research done on marijuana rich in CBD. At the present time, regulatory hurdles make it difficult for researchers to gain access to marijuana rich in CBD, but it is not impossible. There is no debate that the hoops researchers must jump through to obtain access to marijuana, or any chemical found in it, are hindering scientific advancement, and CURE is committed to helping researchers overcome these obstacles to advance research in this important area.
CURE recognizes that CBD and/or medical marijuana are not an answer for all children with epilepsy. Much more needs to be done to find treatments and a cure for all forms of epilepsy, which affects more people than multiple sclerosis, cerebral palsy, muscular dystrophy and Parkinson's combined—yet receives fewer federal dollars per patient than each of these. But parents and researchers are cautiously optimistic that this may be a promising new treatment on the horizon for some people. In fact, in true scientific spirit, scientists would no doubt desire to test not only pure CBD, but also high CBD/low-THC cannabis, pure-THC and other types of medical marijuana in epilepsy, in order to clearly define the efficacy of these and other combinations on seizure control and the genesis of epilepsy.
Unfortunately, time is not on the side of many of these children with unrelenting seizures. Of course parents are going to do anything they can to help their children, even face the unknown, because the effects of long term, uncontrolled seizures are known—continued regression, intellectual disability, and even death. Safety and efficacy studies will take years to complete, and rightly so, but until then, compassionate use should be made available to the families suffering from severe, intractable epilepsy.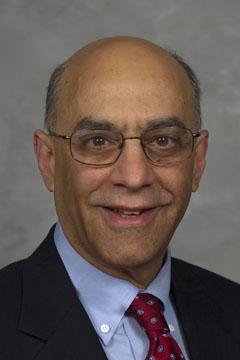 Retired Kroger Executive Would Own Stake in Cincinnati Marijuana Farm
Cincinnati Business Courier --
Cincinnati lawyer Paul Heldman, who retired last year as general counsel and secretary of the Kroger Co., would own part of a Butler County marijuana farm if a proposal to legalize pot makes it onto the Ohio ballot this fall and wins voter approval.
Heldman, who is a member of the board of locally owned CenterBank and was the top lawyer at Cincinnati-based Kroger grocery chain for 25 years, said today that he has a son with epilepsy who could benefit from medical marijuana.
Alex Heldman developed epilepsy in 2005 when he was 19 after contracting viral encephalitis. Alex's seizures and the debilitating effects of medications prompted Paul Heldman and his wife, Deborah Kirshner, to become active in efforts to find a cure for epilepsy. Paul Heldman is a member of the board of directors and treasurer of Citizens United for Research in Epilepsy (CURE), a Chicago-based organization.
"Until we legalize marijuana in Ohio and throughout our country, rigorous scientific research into its applications will not be possible and thousands, perhaps millions, of people will suffer needlessly," Heldman said in a statement released by ResponsibleOhio, the political action committee leading the effort to get the pot proposal on the Nov. 3 ballot.

CURE-Spported HR 639 Moving Onto Senate!
Last week, the House passed the Improving Regulatory Transparency for New Medical Therapies Act (H.R. 639)! The bill has since been referred to the Senate Committee on Health, Education, Labor, and Pensions. This is a major step forward in improving the speed and transparency of the DEA scheduling process so new treatments can reach the more than one third of people living with epilepsy who experience intractable or uncontrolled seizures, and the many more who experience significant adverse effects from medication therapy.
CURE is proud to have been listed as a supporter of this legislation. As a member of the epilepsy community,
your voice matters
. Learn more about the bill here
www.epilepsy.com/DEA
and urge Congress to pass HR 639 by completing this action alert and sending to your senators:
http://bit.ly/EFSenDEA
!
Thanks to Epilepsy Foundation for leading this effort.

Marijuana Extract for Children With Epilepsy Is Questioned
The Wall Street Journal --
Studies are under way to test the effectiveness of a marijuana extract that has been hailed as a wonder drug by some parents whose children suffer severe forms of epilepsy. But as initial findings from several researchers trickle in, the results are proving mixed.
A dozen states in the past year, including Florida and Kentucky, have legalized the substance—cannabidiol, or CBD—despite a lack of hard evidence of its effectiveness in controlling seizures. Another nine states are weighing CBD legislation. Some of the bills have been named after children in those states with severe epilepsy and whose families were desperate for an alternative after trying other medications that failed.
The early research results show that while some children appeared to improve after taking CBD, others didn't respond, or even worsened. Doctors say the findings underscore the need for more research on the extract. CBD also has been studied as a potential treatment for other conditions, including schizophrenia and anxiety.
"We don't have enough data at this point to recommend marijuana products for families," said Kevin Chapman, a neurologist at Children's Hospital Colorado, outside of Denver, and co-author of a study released at an American Epilepsy Society meeting in December.

Senators unveil groundbreaking, bipartisan medical marijuana bill
Democratic Sens. Cory Booker and Kirsten Gillibrand, as well as Republican Sen. Rand Paul, unveiled arguably the most progressive medical marijuana legislation is history on Tuesday.
Their new bill — The Compassionate Access, Research Expansion and Respect States (CARERS) Act — would end federal prohibition of medical marijuana and also introduce a host of other reforms aiming to curb restrictions on its transport, prescription and availability.
"We need policies that empower states to legalize medical marijuana if they so choose — recognizing that there are Americans who can realize real medical benefits if this treatment option is brought out of the shadows," Booker told reporters at a press conference Tuesday on Capitol Hill. "Doctors and patients deserve federal laws that are fair and compassionate, and states should be able to set their own medical marijuana policies without federal interference."
Sign this petition and show your support for the CARERS Act!

Introduced by Sens. Paul, Booker and Gillibrand, this legislation calls for marijuana to be rescheduled, increasing access for scientists to conduct research on CBD and medical marijuana.

"Otherwise law-abiding Americans — bankers, business people, veterans, families — are fearful of unnecessary, expensive, life-disrupting investigations and prosecutions," he added. "Today we join together to say enough is enough."

The legislation has drawn praise from drug policy reform advocates. "It's the most comprehensive medical marijuana bill in Congress," Bill Piper, director of national affairs for the Drug Policy Alliance, told the Washington Post on Monday.

"It really is a comprehensive bill — it would effectively end the federal war on medical marijuana," added Tom Angell, chairman of the advocacy group Marijuana Majority, in the same report.

The Drug Enforcement Agency currently ranks marijuana in the same classification as heroin, LSD and ecstasy. The bill, if passed, would downgrade its classification by DEA standards and also make it easier to transport between states, more accessible to veterans and less stigmatized when it comes to banks providing loans to businesses that provide it.

"Current federal law turns its back on families in need of this medicine, which doctors want to prescribe to ease pain and suffering," Gillibrand said on Tuesday. "Senators Booker, Paul and I agree that it's time to modernize our laws and recognize the health benefits of medical marijuana. The CARERS Act will no longer put politicians between doctors and patients. It will let doctors do their job and give parents every available option to comfort their children."
CBD and Epilepsy
The use of a marijuana strain rich in cannabidiol (CBD) in epilepsy is a complex issue and CURE's understanding of the myriad of perspectives around this issue continue to evolve. As the leading nongovernmental funder of epilepsy research, CURE continues to discuss new and innovative ways to navigate the regulatory barriers to CBD access for research purposes.
Marijuana, and its components are classified as Schedule 1 drugs by the Drug Enforcement Agency (DEA). Because of this Schedule 1 designation, it is difficult to conduct epilepsy research using any of its agents, but it's not impossible. CURE applauds those currently doing CBD research, some of whom are highlighted below, and continues to work with our many research, medical, government, and constituent partners to identify solutions that will move research even further in this important area.
No single organization tracks all research studies of medical marijuana and marijuana-based drugs and herbs and CURE hopes to be an eminent source of information on this topic.
Cannabinoid Published Research Highlights
Pediatricians Urge DEA to Reclassify Medical Marijuana to Boost Research
For the first time, the American Academy of Pediatrics is recommending the U.S. Drug Enforcement Agency reclassify marijuana so that more research can be conducted in the hopes of finding benefits for children. The influential medical society also proposes that marijuana should be made available on a compassionate use basis for children with debilitating or life-threatening illnesses.

Specifically, the AAP wants marijuana to be removed from the DEA's Schedule 1 listing for controlled substances, which are not considered to have any "currently accepted medical use in the U.S., a lack of accepted safety for under medical supervision and a high potential for abuse." Other drugs in this category include heroin, acid and ecstasy.
http://blogs.wsj.com/
Report of a parent survey of cannabidiol-enriched cannabis use in pediatric treatment-resistant epilepsy
The authors report on a survey which explored the use of cannabidiol-enriched cannabis in a small number of children with treatment-resistant epilepsy. Sixteen (84%) of the 19 parents reported a reduction in their child's seizure frequency while taking cannabidiol-enriched cannabis. Of these, two (11%) reported complete seizure freedom, eight (42%) reported a greater than 80% reduction in seizure frequency, and six (32%) reported a 25-60% seizure reduction. Other beneficial effects included increased alertness, better mood, and improved sleep. Side effects included drowsiness and fatigue. The authors conclude that safety and tolerability data for cannabidiol-enriched cannabis use among children are not available and objective measurements of a standardized preparation of pure cannabidiol is needed to determine whether it is safe, well tolerated, and efficacious at controlling seizures in this pediatric population with difficult-to-treat seizures. www.ncbi.nlm.nih.gov/pubmed/24237632
As interest grows, CURE anticipates and welcomes research proposals by qualified biomedical researchers that will accelerate the discovery of transformative, disease-modifying therapies for patients and families.
This includes investigations into the effectiveness of using CBD to treat various syndromes of epilepsy. Interested researchers are welcome to
submit proposals
during our regular grant cycles.
Cannabis and other illicit drug use in epilepsy patients
This study aimed to assess the prevalence of illicit drug use among epilepsy patients and its effects on the disease. The authors systematically interviewed epilepsy outpatients at a tertiary epilepsy clinic. Predictors for active cannabis use were analyzed. Overall, 310 subjects were enrolled; 63 (20.3%) reported consuming cannabis after epilepsy was diagnosed, and 16 (5.2%) used other illicit drugs. Cannabis consumption mostly did not affect epilepsy (84.1%). Seizure worsening was observed with frequent illicit (non-cannabis) drug use in 80% of cases. Cannabis use does not seem to affect epilepsy; however, frequent use of other drugs increases seizure risk. www.ncbi.nlm.nih.gov/pubmed/23311572
Voltage-gated sodium (NaV) channel block by cannabinoids does not confer anticonvulsant effects
Cannabidiol (CBD) is a non-psychoactive, well-tolerated, anticonvulsant plant cannabinoid, although its mechanism(s) of seizure suppression remains unknown. Here, researchers investigate the effect on voltage-gated Na(+) (NaV) channels, a common anti-epileptic drug target. The authors found that CBD is an NaV channel blockers at small concentrations in human and murine neurons and recombinant cells but that NaV blockade does not correlate with anticonvulsant effects. www.ncbi.nlm.nih.gov/pubmed/24642454
CURE will continue to keep a sharp focus on new research into the use of medical marijuana, CBD and other marijuana-derived compounds for the use in epilepsy. As the premier epilepsy research organization, we hope to continue to play a role in disseminating the information we gather, using it to guide us as we seek to push research further, faster and for the benefit of epilepsy patients of all ages.
Polly and Olivia VanderWoude (3.5) attended Governor Cuomo's bill signing ceremony in New York City July 7th, making New York the 23rd state to allow medical marijuana. Polly says "It has been an incredible journey to be a part of this advocacy effort. I am honored to have not just made this an option for my own daughter, but for thousands of New Yorkers suffering from intractable epilepsy and other serious medical conditions."
New York Mom Advocates for Passage of Treatment for Children with Epilepsy
Three-year-old Olivia VanderWoude has suffered uncontrollable seizures all but 14 days since she was diagnosed with epilepsy at 2 months old.
Olivia has Aicardi Syndrome, an extremely rare genetic mutation. Her mother, Polly VanderWoude, said that Olivia has been on multiple medicines, a special ketogenic diet, and has a vagus nerve stimulator, all to no avail. The types of seizures Olivia has—infantile spasms—are notoriously difficult to control and harsh on the child's developmental progress.
But there is a new treatment that Polly believes could provide relief for Olivia's relentless seizures. The problem is it's illegal in New York, the state where the family resides.
Polly wants to give Olivia a marijuana strain rich in cannabidiol (CBD), the major non-psychoactive ingredient in marijuana. Epilepsy patients who have used the CBD-rich marijuana treatment have shown tremendous progress and a drastic reduction in seizures.
"I was skeptical at first, but families are trying medical cannabis and it is working, including several girls with Aicardi Syndrome," Polly said.
Currently, there are 20 states with legal medical marijuana programs and 13 states with pending legislation. New York is one of those states. Some families, not willing to wait for their state to legalize medical marijuana, have picked up and relocated to states where they can get access to this high-CBD marijuana. That is not an option for the VanderWoudes. Having recently relocated to New York, they know first-hand the challenges of moving with a child with a medically complicated situation.


At a ceremony on July 20, former Gov. Pat Quinn signed a law which adds seizures to the list of conditions that can be treated with medical-grade cannabis. It stipulates that adults who suffer from epilepsy will be permitted to smoke medical marijuana, but children will be able to take "non-smokable forms of medical marijuana." The law holds much potential to alleviate the suffering of people with intractable epilepsy. It will go into effect January 2015.

News: Chicago Tribune, Chicago Sun-Times


The New York Senate passed a bill legalizing access to medical marijuana on June 20 in a 49-10 vote. Former Governor Andrew Cuomo was adamant
that no smoking of the drug would be permitted and the State Health Department would oversee the program. Diseases qualifying patients for access to and use of the medical marijuana currently include AIDS, cancer, epilepsy and several serious degenerative conditions.
News: NY State Governor, NY Daily News
Instead, Polly has become a fierce advocate for the Compassionate Care Act, the bill that would make medical marijuana legal in New York, where she said 88 percent of its residents favor legalization of medical marijuana.
"It's incredibly frustrating when there is such wide support from the constituency base but the legislators are failing to act," Polly said.
Part of the issue with the legalization of CBD-rich marijuana is the fact that there is little research so far on its long-term effects. Research has been difficult because marijuana is classified by the Drug Enforcement Administration (DEA) as a Schedule 1 substance, "with no currently accepted medical use and a high potential for abuse." Cocaine is classified as a Schedule 2 substance, "with a high potential for abuse, less abuse potential than Schedule I drugs."
"You can research cocaine, but you can't research medical marijuana," Polly said.
And with the lack of research, many legislators are hesitant to get behind this treatment. Even many doctors and scientists warn of the potential dangers of medical marijuana use, citing a potential increase in the risk of psychiatric disorders and long-term cognitive problems. But the rewards of this treatment, a dramatic decrease in seizures, far outweigh it risks for Polly and the VanderWoude family—and for many families advocating for its use.
"It would be ideal if there was sufficient research, but it's impossible to wait for that to happen knowing there is something out there that could help her today," Polly said. "For parents like me, this treatment gives us hope that we can improve the quality of life for our children."
And for Olivia, who has suffered a lack of developmental progress which Polly feels is due in large part to her seizures and the side effects of her seizure medication, this last-resort treatment is one worth the potential risks.
"Nothing I have heard about marijuana makes me afraid to give it to my daughter," Polly said. "It's a lot less scary than most of the other FDA-approved medicines she is on."